This is basically what it's all about. Being creative no matter the style or genre of music. This is a live version of an original song off my latest solo album
Zoom. 
 There's a lot of pressure recording and capturing all the instruments in front of a camera but, the key is to have fun. During the technical process of audio and video engineering I always remind myself of the final vision.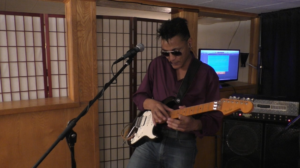 This content is for members only.